Retail Value:
$60.00
$42.00
$

18.00

(

30

%)
In Stock (only 4 left)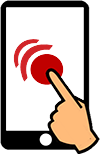 Available for instant redemption on your mobile device.
Get the Big Deals mobile app
Requires immediate payment, not eligible for pending order.
This item cannot be purchased online.
Call
(320) 251-1450
to place an order for this item.
---
Description
A criminal Mastermind has devised the perfect
plan to break into 'The Bank' and make off with the loot from a very specific
safety deposit box. A box that is stored behind a solid steel vault door and
patrolled by a night watchman.
The Mastermind has it all mapped out – step by
step. All he needs now is the right people with the right set of skills to pull
this job off. Do you have what it takes to 'get
in' and 'get out' without being
detected?
The Mastermind has left you a duffel
bag filled with everything you'll need to complete the job…the rest is up to
you!
---
How to Use a Digital Certificate
---
Limitations
Make your reservation online using promo code 'clouddealescape' at checkout! Valid only on 'The Heist'. Package includes 4 tickets. Cannot be combined with any other discounts/offers. Limit one certificate per reservation. No Cash Back
Share this Item